Chincha – Paracas National Reserve Tour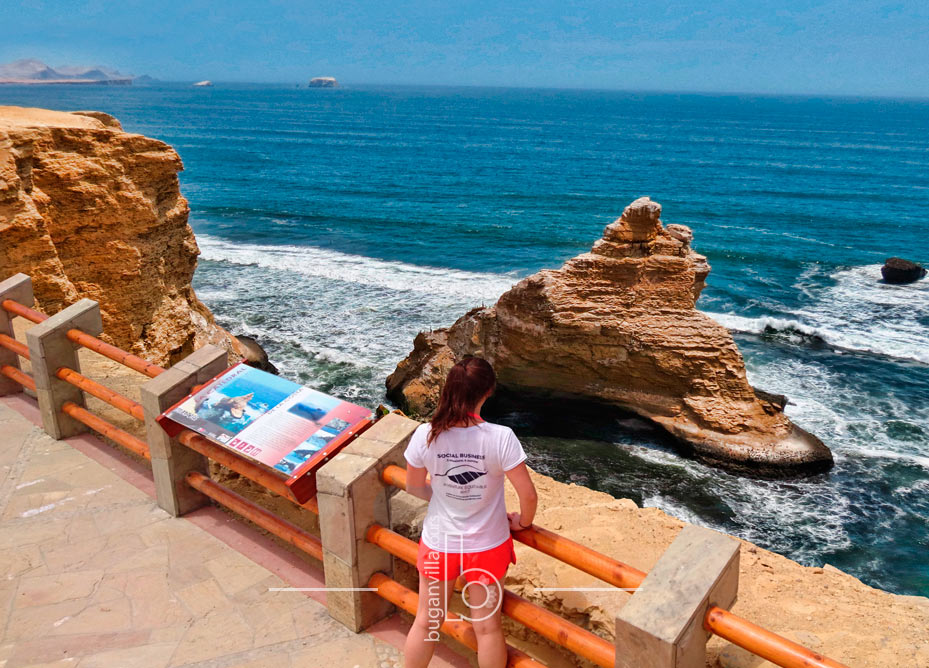 Do you like nature? Then, Paracas National Reserve is your option. Flora, fauna and so much fun are waiting for you in the delightful coastal landscapes you can admire all along this tour.
Our tour includes
Transfer from your hotel in Chincha to Paracas.
''Cathedral'', rock formation remains viewpoint.
Yumaque Beach.
Red Beach.
The Paracas National Reserve Interpretation Center.
Turritella, sea-snail fossils area.
Transfer back from Paracas to Chincha.
Description:
The tour starts from your hotel in Chincha. Once you arrived at Paracas, you will be driven to the first stop, The Paracas National Reserve Interpretation Center, in order to have a better perspective about the importance of this Natural Protected Area for the national biodiversity and history. The car will cross part of the desert towards the next point, the impressive view of "The Cathedral", a stunning rock formation damaged by the 2007´s earthquake. The beautiful landscapes in between the other two spots Yumaque Beach and Red Beach, will amaze your senses, specially this last one, famous for being a one-of-a-kind place.
After the tour, the transportation will take you back Chincha.
04 hours 30´ approximately.
Sun screen.
Hats.
Sun glasses.