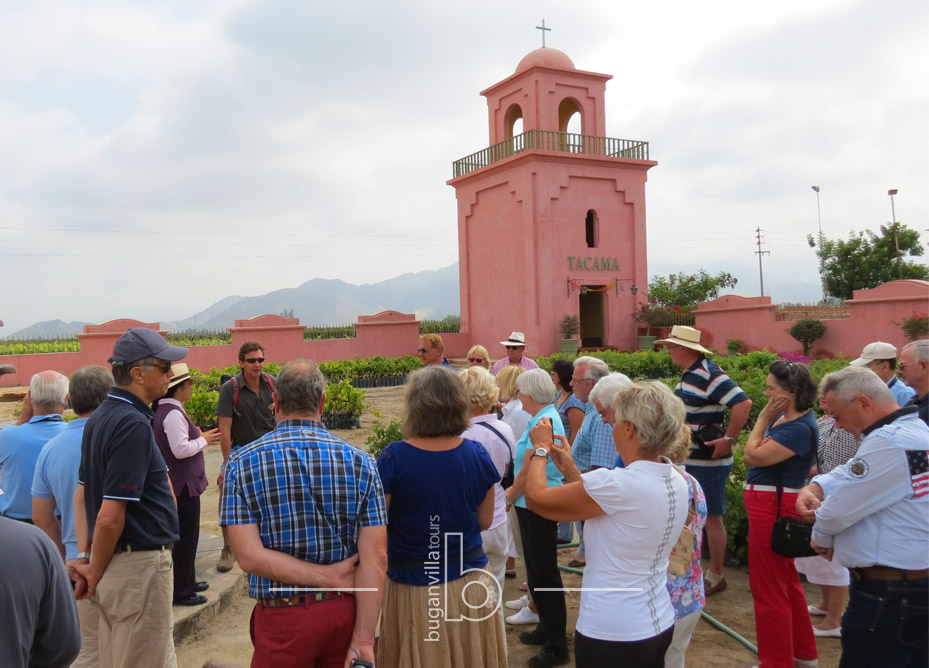 Come with us and live, in the traditional and industrial wineries we have chosen for you, the regional traditional oenology, through "The Route of Pisco", with the one you will be the witness of the process in the elaboration of the country's flagship drink: Pisco.
Our tour includes:
Picking up from the coordinated hotel.
Tasting and explanation of the process in the traditional winery "El Catador".
Visit to the industrial winery "Vista Alegre".
Visit to the industrial winery "Tacama".
Transfer back to your hotel.
Description:
The tour starts from your hotel, towards the first stop: the winery "El Catador". Here it will be possible to learn more about the production of grape-based products like Pisco and Sweet Wine, according with the traditional method, applied by the Carrasco family.
As a second point Picasso family property, "Vista Alegre", an industrial winery with a beautiful vintage architecture, proper of the Jesuit Order age. In this place you will learn the process for regular red and white wines, products that are only possible to be obtained from European varieties of grapes.
The last place of the tour is "Tacama", one of the most recognized industrial wineries, in an old facility that used to be a monastery from the Agustinian Order, nowadays, property of Olaechea family.
Monday to Friday:
Morning Time: 09:00 hrs. – 13:00 hrs.
Afternoon Time: 14:00 hrs. – 16:00 hrs.
Sun screen.
Hats.
Sun glasses.