Nasca Lines Overflight and Archaeological Tour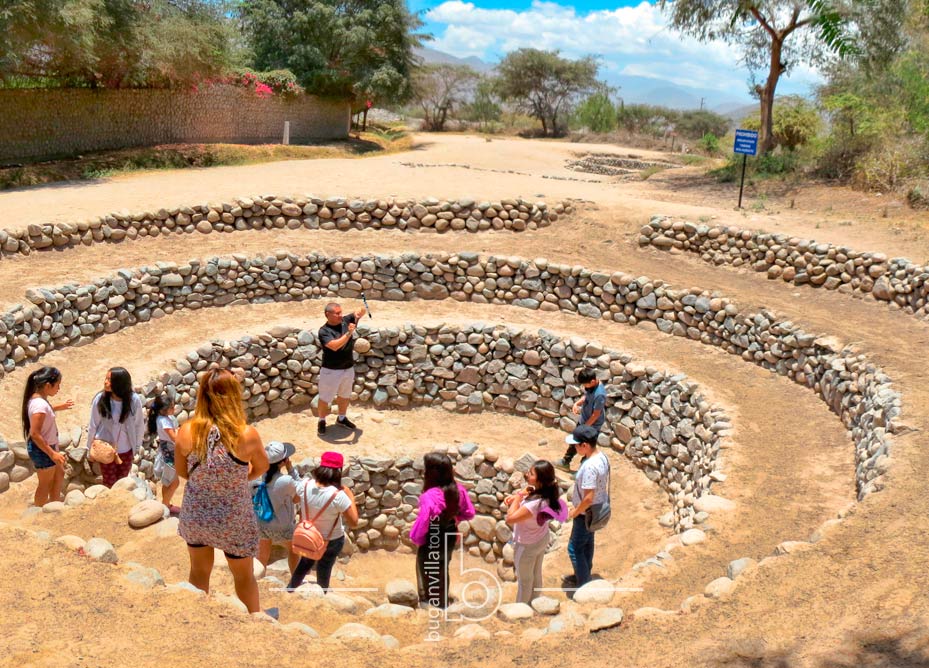 Come with us and discover the mystery around the enigmatic Nasca Lines, in an impressive overflight. And if it is not enough, learn from the history behind a woman who devoted her life to the protection, conservation and study of this treasure. With this tour you will also visit a couple of ancient prehispanic remains.
Our tour includes:
Transfer from Ica to Nasca and return.
Visit to the Maria Reiche's Museum and Tomb.
Nasca Lines Metal Viewpoint on route.
Nasca Lines Overflight (local operator).
Visit to the Cantalloc Aqueducts.
Visit to "El Telar (The Loom) Geoglyph" natural viewpoint.
Visit to "Paredones": Inca's Administrative Center.
Description:
The tour starts from your hotel in Ica and the respective transfer to Nasca. Before arriving in the city, we visit the Maria Reiche's Museum, a place where she used to have her room, and which nowadays is full of pictures, tools and samples of her investigations. In this place you can also find the tomb she shares with her sister Renate.
As a next point, the Nasca Lines Metallic Viewpoint, from which 2 geoglyphs can be seen: the tree and the hands. There is even a third geoglyph that you can appreciate if you are very observant, but you have to be there to find out. After this stop, you will continue straight to the city airport. A light aircraft will be waiting for you for your next experience: an exciting flight to see the enigmatic Nasca Lines and Geoglyphs.
After a short break you will visit another very popular place, The Cantalloc Aqueducts, a sample of the groundwater management by the Nasca Culture, and the natural viewpoint of El Telar (The Loom) Geoglyph.
Finally, we visit the Inca's Administrative Center Paredones, a construction that dates back to the 15th century, built on the basis of adobe, with stone foundations.
07 to 08 hours approximately.
Sun screen.
Hats.
Sun glasses.
The tour duration, is subject to the flight time and weather conditions.